Welcome to a sacred space where you are invited to choose your experience. Rest, Relax, and Receive. Enjoy Peace, Quiet and Serenity. Visit, Laugh, and Share. Or take a journey of Heart Expansion and Illumination.




Upgrade your experience by adding an Illumination Session to any facial treatment $33

See full details in Soul Light Embodiment tab



Skin Care Treatments
For everyone ~ Customized sessions available for your pure intention and needs.
Radiance Facial * Holistic Skin Care $166
Awaken your radiance from the inside out. Delight in a blissful experience of pure relaxation, guided heart illumination, massage, and rejuvenation. Feel your connection with Mother Earth and Source nurturing and awakening your pure essence as you soften into receptivity and illuminate your Soul Light. Perfectly customized for you.
100% natural Delizioso skincare and Divine Essence organic essential oils ignite your skin with the living life force of nature.
Our natural beauty truly is a reflection of our inner radiance
.
As we release tension, activate our divine vessel and embody our High Self, light
shines through our eyes, smile and even our skin.
Leave feelin
g illuminated, refreshed, and inspired by your unique expression of divinity.
Radiance Facial & Illumination Massage
$266
YonKa Treatment Facials
Global Youth Enhance*Excellence Code $166
Firming*Optimizer $166
Line Reduction* Time Resist $155
Deep Exfoliation * Alpha Vital $155
Deep Hydration*Hydralessence $155
Deep Cleansing*Le Grand Classique $144
1:15 minutes for full facial treatments

Deep Hydration
*Eclat Cocooon~hot stone ~ 60min $144
Age Prevention
*Vital Defense ~ 60min $122

Purity*
Blemish & Acne Solution ~ 45min $99
Pure Relaxation

Plaisir D' Aromes ~ 60min $122
Plaisir D' Aromes ~ 45min $99

Escale Beaute ~ 30min $77
Intermezzo ~ 20min $50
YonKa Purifying Back Treatment $166
Yon-Ka's Quintessence * At the heart of Yon-Ka's products and treatments, is the "Quintessence"; a unique blend of 5 essential oils with extraordinary powers - lavender, geranium, rosemary, cypress and thyme - that enhances the effectiveness of the natural active ingredients from plants from all over the world.
Our professional Esthetician will listen to your needs and help you decide which facial will give you the best results.
To maximize the effects of your facial treatment and for long term benefits we recommend consulting with your professional Esthetician who will design a specialized home care regimen.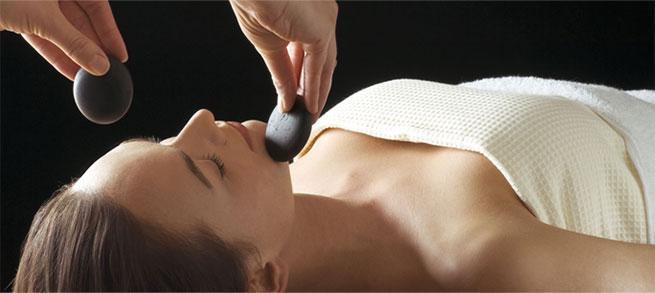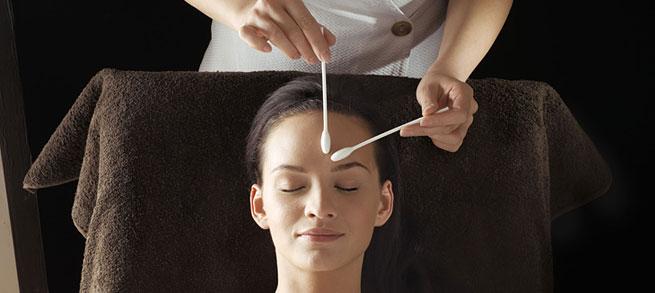 YonKa Treatment Facial Menu

Excellence Code * This is an exceptional anti-aging treatment, using YonKas newest technology. As cellular communication and energy is improved the skin functions optimally. Visibly reducing the signs of aging; wrinkles, firmness, radiance, dryness, and dark spots are improved. The ultimate global youth experience.
Optimizer * A spectacular anti-aging treatment that smooths and firms, literally transforming your skin. This invigorating treatment leaves the skin feeling alive and beautiful. Facial contours are redefined, and your complexion is radiant.
Time Resist * Smoothing and restructuring innovation for deep or fine lines. Rich in powerful, proven plant extracts used to boost the quality of the elastin network and counteract the degradation of elastin fibers and formation of wrinkles. Visibly smoother, brighter, younger looking skin.

Alpha Vital * This AHA and BHA resurfacing treatment will help eliminate dead cells and impurities from your skin. It encourages rejuvenation and new cell growth, leaving you with a soft, youthful, glowing complexion.
Enjoy once to boost radiance or follow a series of 4 to 6 sessions to visibly diminish the signs of time.


Hydralessence * This high performance, deep hydrating facial will revive the most dehydrated complexions. Tight feeling skin and rough patches will be eliminated, leaving your skin balanced and glowing. Ideal for the cold months of winter or after sun exposure.
Eclat Cocooon * Deeply relaxing and highly hydrating facial indulgence with soothing hot stone massage. And aromatic experience of pure pleasure with double masque hydration, leaving the skin silky smooth.


Le Grand Classique * This luxurious treatment is designed to deeply cleanse, exfoliate and restore your skin. Each facial is customized to your specific skin type an includes a relaxing massage to the face, neck and shoulders as well as to the hands and feet.
Purity * A highly effective treatment that deals with the issues of problem skin and acne. Your skin is balanced, oil production is regulated, and inflammations are calmed. Allowing you skin to gradually regenerate itself becoming clean and clear.

Vital Defense * Specifically formulated to fight damaging environmental factors that cause stress to the skin. Preserves skins youthfulness and provides intense hydration.
Plaisir D'Aromes * An aromatic, relaxing and well-being facial. Experience the incomparable power of plants, relaxing massage and a moment of revitalization to refresh and energize.
Escale Beaute * Enjoy this relaxing beauty break. Citrus scent combined with lavender re-energize and stimulate while botanical extracts replenish for a soft, smooth completion.
Intermezzo * The express botanical beauty encounter. Soothing fruit and flower preparations deliver instant radiance.
YonKa Purifying Back Treatment * This treatment is designed to deeply cleanse, exfoliate and restore your skin. Customized to your specific skin type an includes a relaxing back massage.