💖 Soul Star Embodiment Yoga 💖
Movement, Meditation, Breathwork, Kundalini Yoga, Prayer, Sound Healing, Spiritual Teachings

Tune-in to the intelligence of your body. Honour your divine vessel. Invite your brilliant mind to become a loyal servant to your sacred heart. Embody the radiance of your Higher Self, one loving step at a time.
Soul Star Embodiment Yoga is a journey through your energetic system, chakras and aura to activate spiritual technology, create harmony and consciously live in your greatest joy, love, and prosperity.

Inspired by The Sophia Code and our heroic human journey of ascension.

⭐️ Ignite your energy and awaken your passion with creative movement and yoga
⭐️ Illuminate your mind with pure presence through breathwork and meditation
⭐️ Soften into receptivity with deep relaxation, sound vibration and energy healing
⭐️ Heal, Regenerate, Activate and Embody the truth of your Sovereign Divinity
💗 Life changing teachings to embody the radiance of your Higher Self 💗
Gather in community for Guided Meditation & Sound Healing

Soul Frequency 💗 Heart Consciousness Activation
Mother Earth Grounding
Soul Star Alignment
Sending ripples of love through the heart waves
Blessing our bodies, hearts, minds, and all of creation
7 DAYS OF SELF LOVE 💗 FREE ONLINE OFFERING
Blessings beautiful Soul
It was so much fun to connect through the heart waves
Replays shared at #7daysofSelfLoveTerriAnnRadiance on Facebook

Uplifting spiritual practices to raise our vibration
Support our body to self healing and regenerate
Live in our greatest joy of embodying our sovereign divinity

Beautiful moments of blissful movement, meditation, prayer, gratitude, and embodiment.
Let's raise our vibration together and light up the world with love.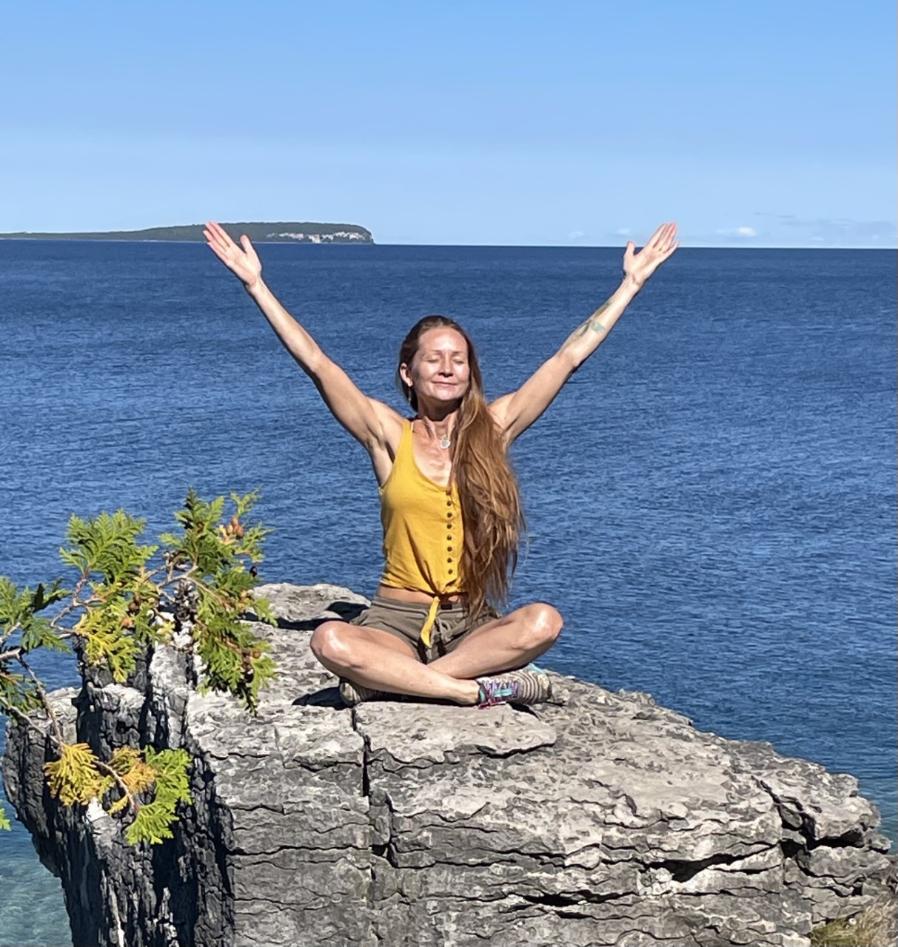 Intuitive Heart Centred Yoga for Conscious Living ~ Release stress. Improve flexibility, strength, stability and concentration. Cultivate compassion, courage, peace and abundance. Experience mental clarity, energy activation and chakra balance. Guided yoga, relaxation, breathwork and meditation for body, mind, spirit harmony.
Private Lessons are customized for you. Suitable for all ages and levels.
Classes may include Sound Healing with quartz crystal singing bowls and other spiritual tools or techniques.
Personal Yoga and/or Meditation
Choose the timing that best suits your intention starting with a 30-minute space $44 add $22 per 15 minutes.
Save 33% with a partner, child, friend.
Inquire about planning a group class
Customize your practice ~ Yoga, Relaxation, Sound Bath, Meditation, Energy Healing, Higher Self Embodiment
Text 705-676-6153 Terri Ann or Call 705-647-0011 to enroll and for more information.
Please consult your physician prior to starting any exercise program.