Soul Star Activation 💖 Embody Your Higher Self
Honour your divinity and humanity.
Tune-in to the intelligence of your body.

Invite your brilliant mind to become a loyal servant to your sacred heart.
Embody the radiance of your Higher Self one loving step at a time.
💫 Ignite your energy and Awaken your passion with creative movement and yoga
💫 Illuminate your mind with pure Presence through breathwork and meditation
💫 Soften into receptivity with deep relaxation, sound vibration and energy healing
💫 Heal, Regenerate, Activate and Embody the truth of your Sovereign Divinity
Gather with friends or family to enjoy Guided Meditation & Yoga together
Move, Laugh, Breathe, Meditate
Gather in community for Guided Meditation & Sound Healing
Soul Frequency 💗 Heart Consciousness Activation
Mother Earth Grounding
Soul Star Alignment
Sending ripples of love through the heart waves
Blessing our bodies, hearts, minds, and all of creation
To enroll please text 705-676-6153 or Facebook message Terri Ann Radiance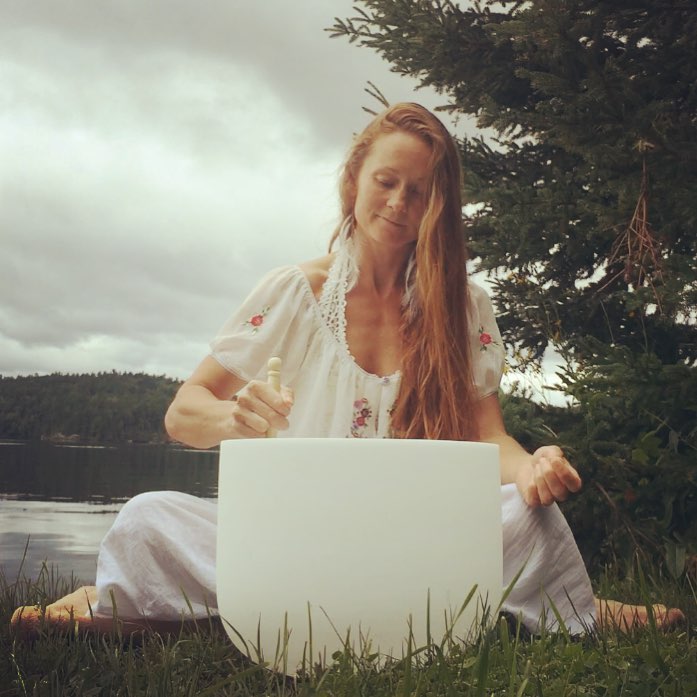 Meditation
Experience peace of mind expanded consciousness and increased energy.
Reduce stress, anxiety and tension as well as balance emotions.
As you regain a sense of empowerment, grace and courage, learning to flow with life.

Meditation is a personal practice using specific techniques of breathing, mantras/sound vibrations,
mudras/pressure points and guided imagery to cultivate loving acceptance, gratitude and compassion. Meditations sessions are customized in alignment with your intentions.

Improve concentration, relaxation, patience and create space for intuitive guidance, creativity, joy and spiritual awakening.
Personal Meditation ~ $22 per 15-minute space
Save 33% with a partner, child, friends.
Inquire about planning a group class