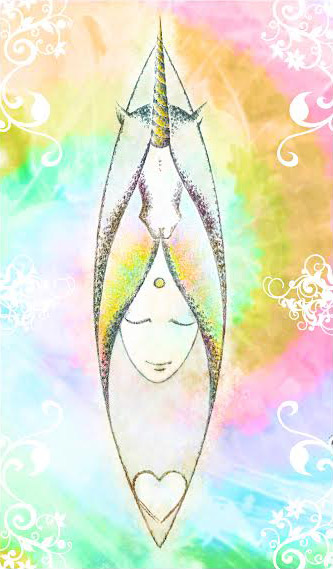 Unicorn Healing® is a certified hands-on therapy system that brings about health, wellness and empowerment through connecting with the Unicorn Realms. This means of energetic healing and self-discovery was created in 2009 through Calista direct from the Unicorns to support the global awakening and ascension of humanity.

Receiving a treatment of Unicorn Healing® helps awaken you to your soul, spirit and Godhood, while providing deep healing and spiritual mastery. Unicorns present in every session to provide a high-vibrational space where you can meet and merge with your soul, spirit and Goddesshood, and align to the joy, health and healing that is always here for you. ~ Unicorn Healing® Certified Practitioner ~ Terri Ann Radiance ~
Global Soul Offering ~
R
eceived in the comfort of your home, live
on zoomj
If you are preparing for a Virtual
S
ession, find a comfortable place that is private and quiet. You may wish to create a sacred space by having fresh flowers, candles, essential oils and relaxing music. Invite your body, heart and mind into receptivity.